ABOUT US
Filmellon is dedicated in the production of superior quality documentary or television series for both domestic and global markets.
With a concentrated know-how culminating from many years of extensive research and our experience, Filmellon is creating within its own production facilities, audiovisual end-products of high artistic standards: composing themes of archaeological, ethno musical and educational documentaries, we embrace every project that propagates the Hellenic civilization in the world stage, whether through cinema, television or the web.
Filmellon is sole producer of the successful television show "Acts of the Greeks" screening on ERT3 Channel of Greek Broadcasting Corporation.
A cultural documentary series about the Greek music and dance landscape with a refreshing and original artistic approach.
To "the Acts of the Greeks". To the journey, the music, the myth, the dance. To the cosmos.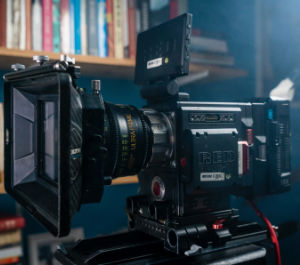 Filming Services
Filmellon is a modern filming company, capable to cover all stages of a production and specializing in film production.
Top ranking in our country, Greece, we know how to opt for congruous collaborators.
Our core philosophy being, by means of adapted processes and fitly chosen implements we can securely bring out, nothing but airings of the highest standard; To operate with agility and efficacy.
Filmellon is a creation of Greek filmmakers, who with their artistic instincts, qualitative criteria and the required know-how, ensures the most optimal result and satisfaction of every exigent client; because it' s more than a consort, more than a partner.
Filmellon is a down the line vertical structured company, comprising of integrated production services: from the original conception of key idea up to its final showing on air. From the initial affinities, until the build up that gains a complete emotional grip on the spectator.
Filmellon is a "one-stop-shop", an artistic workshop capable of rendering all services and indeed with an unreserved aesthetic point of view.
Filmellon delivers high-end services to independent producers as well as news corporations or mass media worldwide; committing documentary film crews, which can deliver genuine and unexpended optical material, well-lit interviews and outstanding cinematography in every corner of Greece. Let alone the provision of professional machinery and equipment for all kinds of filming and the rendering of specialised services with archival and inquiring material fit to documentaries and television broadcasts.
Filmellon offers extensive services, equipment and facilities for post-production to independent producers and film professionals.
To their service, two non-linear, digital AVID and PREMIER editing suites are assigned (compatible with all formats), which are situated in our premises here in Athens.
It also renders collaboration with experienced editors as well as with laboratories for high-end processing.